Newark Farm Trail
Detailed information on the points illustrated on the farm trail map.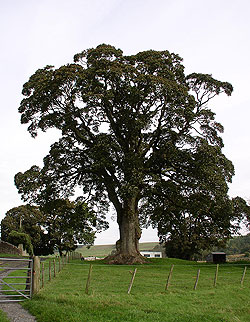 Veteran Maple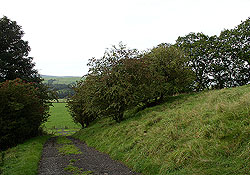 Hawthorn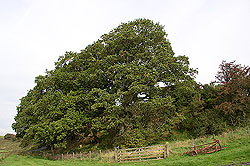 Oakwood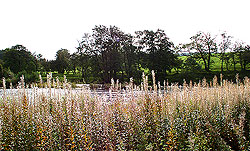 River
1. Veteran Maple Tree
This maple tree is over 400 years old. Lots of insects will live within the tree and these will provide food for birds. Holes in the tree are very important as birds and bats can use these as nesting sites.
2. Scrub & Native Woodland
As you walk down the track you will notice a bank of scrub to your right. Species include Hawthorn, Elder, Broom, Dog rose and Blackthorn. Scrub is very important as the berries provide food for a variety of birds and the trees themselves provide important nesting habitat for birds. You may see Robin, Blackbird, Chaffinch & Blue Tit in this habitat.
Further down the track to your right is an area of native woodland. This is dominated by Oak, but there are also lovely mature holly trees. The woodland will support a wide variety of insects, butterflies, birds and small mammals. The wood has been fenced off to exclude stock from grazing. This will allow any tree seeds which have fallen to grow, without the risk of stock eating them, and is known as natural regeneration. This habitat is managed in an Agri-environment Scheme, funded by the Scottish Executive.
3. Drystane Dyke
Dykes are found throughout Dumfries and Galloway and are an important landscape feature. Styles vary within the region, due to the different types and shapes of stone. Wren and wagtail nest in dykes and the stone is often covered in lichens and mosses.
4. River margin
The margin adjacent to the River Nith is not grazed by stock, therefore vegetation has grown up, which acts as a buffer strip, protecting the watercourse from pollution, by filtering any runoff containing items such as soil, nutrients or fertilisers .
« Back to map | Next 5 points »